Dr. Jackson, Chih Chun-Chi, Associate Research Fellow, Chief of Evaluation and Training Division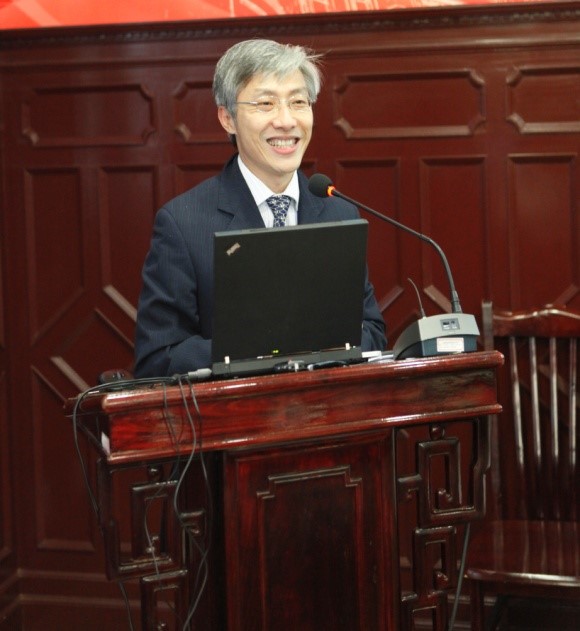 Dr. Jackson, Chih Chun-Chi
Position:
Associate Research Fellow, Chief of Evaluation and Training Division
Education:

National Taiwan Normal University, Ph.D., Department of Human Development and Family Studies.

Specialty:

Dr. Jackson, Chih Chun-Chi is associate researcher in Higher Education and Accreditation Council of Taiwan (HEEACT), he has devoted to higher education evaluation since 2007.His fields of study cover higher education evaluation policies, higher education evaluation ,and evaluator training. He is also in the service of Chief-in-Editor of Evaluation Bimonthly.

 

Journal Articles:

Chih Chun-chi(2019).Analysis on the Practices and Trends of Peer Review in Higher Education Evaluation, Higher Education, 14(1),121-149.

Chih Chun-chi(2017). Reform and Reflection on University Evaluation. Taiwan Educational Review Monthly, 7(1),254-258

Chih Chun-chi(2016).A Study of Taiwan Higher Education Evaluation Development, Higher Education, 11(2),130-162.

Chih, Chun-chi(2015). A Study of Exploring HEEACT Evaluation Practices from the Regulations and Effectiveness of Program Evaluation Relief System. Higher Education Evaluation and Development, 9(1),63-90.

Chih, Chun-chi(2013). A Study of University Self Evaluation's Development and Usage in Taiwan. Higher Education EvaluationandDevelopment,9(1),37-62.