Professor Dr. Der-Tsai Lee
Date:
Update Date:
Hit:766
Source:Higher Education Evaluation and Accreditation Council of Taiwan
Editor:cttsai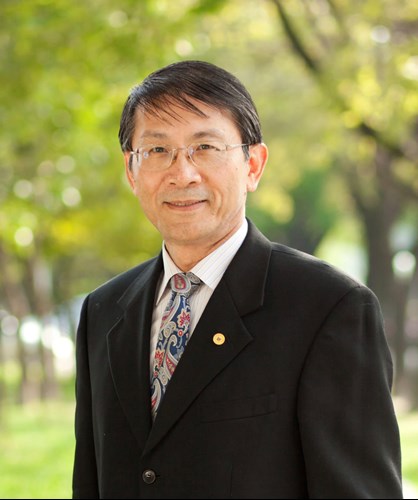 Dr. Lee has been with the Institute of Information Science (IIS), Academia Sinica, Taiwan, since July 1, 1998 as a Distinguished Research Fellow till April 30, 2019, and was the Director of IIS until September 15, 2008. He was President and Chair Professor of Computer Science and Engineering, National Chung-Hsing University, Taichung, Taiwan from August 1, 2011 to July 31, 2015. Prior to joining IIS, Academia Sinica, Dr. Lee was Professor of the Department of Electrical Engineering and Computer Science, Northwestern University, USA, where he has worked since 1978, and served as a Program Director, Division of Computer and Computation Research, National Science Foundation, USA, in 1989-1990.
Currently he is Distinguished Visiting Chair of IIS, CITI, and a Council Member of Academia Sinica, and Distinguished Research Chair Professor of Computer Science in the Graduate Institute of Electronics Engineering, and Dept. of Computer Science and Information Engineering, National Taiwan University.
Dr. Lee was President of Institute of Information and Computing Machinery (IICM) (2002~2006), Executive Director of the Taiwan Information Security Center (TWISC), Research Center for Information Technology Innovation, Academia Sinica (2007-2011), Deputy Program Director of the Taiwan e-Learning and Digital Archives Program, sponsored by the National Science Council, Taiwan (2006-2012), the Humboldt Ambassador Scientist in Taiwan (2010-2016), Chair of CODATA-Taiwan (2007-2013, 2019-present), Executive Committee Member of CODATA, International Science Council (ISC) (2012-2018), President of Association for Algorithms and Computation Theory (AACT) (2017-2020), and Senior Advisor for national cybersecurity and science and technology policy at the National Security Council, Taiwan, (2016-2020).
His research interests include design and analysis of algorithms, geometric computing, VLSI layout, software security, and secure messaging communication. During his 40+ years in higher education, he has published over 200 technical articles in scientific journals and conference proceedings, holds three U.S. patents, and one R.O.C. patent. He is an editor of Algorithmica, the International Journal of Information and Computer Security, and LNCS Transactions of Computational Science. In addition, He is also the co-editor-in-chief of the International Journal of Computational Geometry and Applications, and Series Editor of Lecture Notes Series on Computing for World Scientific Publishing, Co. in Singapore.
Dr. Lee is a Life Fellow of IEEE, Fellow of ACM, an elected Member of The World Academy of Sciences (TWAS), Academician of Academia Sinica, and received the Humboldt Research Award from the Alexander von Humboldt Foundation in Germany in 2007. In 2014 he was awarded a German-Taiwanese Friendship Medal from the German Institute Taipei.  He received both a Distinguished Alumni Educator Award and an Illini Comeback Guest Award in 2014, and an Alumni Award for Distinguished Service in 2017 from his alma mater, University of Illinois at Urbana-Champaign, Urbana, IL, USA.
Downloads
President Lee_CV 202106 pdf